Hey Ladies,
Events are always here with us. When we think we are free on some weekends, we are put on our toes to hear that there is a special event we cannot miss. Mostly, the problem is not attending an event but what to wear for that event. It often takes time to make up our mind on the cloth we would use for a special event.  When it comes to those special events that are our dream events to show off what we have in our wardrobe, Kente can make the difference for you.
Making a fashion statement with Kente is something fashionistas would always want to do. However, the design of what we need to create with our fabric is where we may have some thoughts. Since, Kente is not common in most part of Africa aside Ghana, we can use the fabric and create awesome designs that would turn heads.
What do you think of th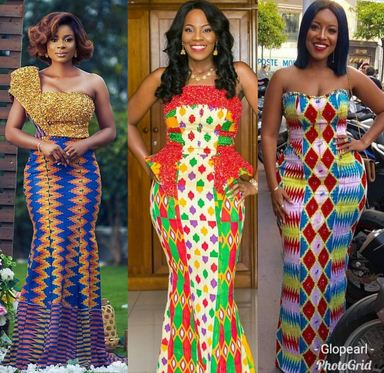 ese outfits that are posted here? One of the common things that happen in an event is that we find out that another person in a similar design wore a special outfit we have taken time to pick. With Kente, we can eliminate competition and still be the queen of that event.